Extending and reinforcing good practice in teacher development is a collaborative project funded under the Erasmus+ Strategic partnerships scheme, and which has been implemented from September 2016 to August 2019. The project aims to enhance the quality of university education in Europe through facilitating professional development of university teachers. Key approaches to achieve this aim included:
offering an educational development course particularly designed to foster reflective practice and student-centred approaches within tertiary learning and teaching, in environments where these approaches are not prevalent;
analysing the factors that inhibit and/or foster the transfer and integration of knowledge and skills, acquired through education development courses, within subsequent learning and teaching practice;
introducing a program for new educational developers.
To find out more:
A short overview of the project by its coordinator Dr. Gabriela Pleschová
Watch the Book Launch video
Download the project leaflet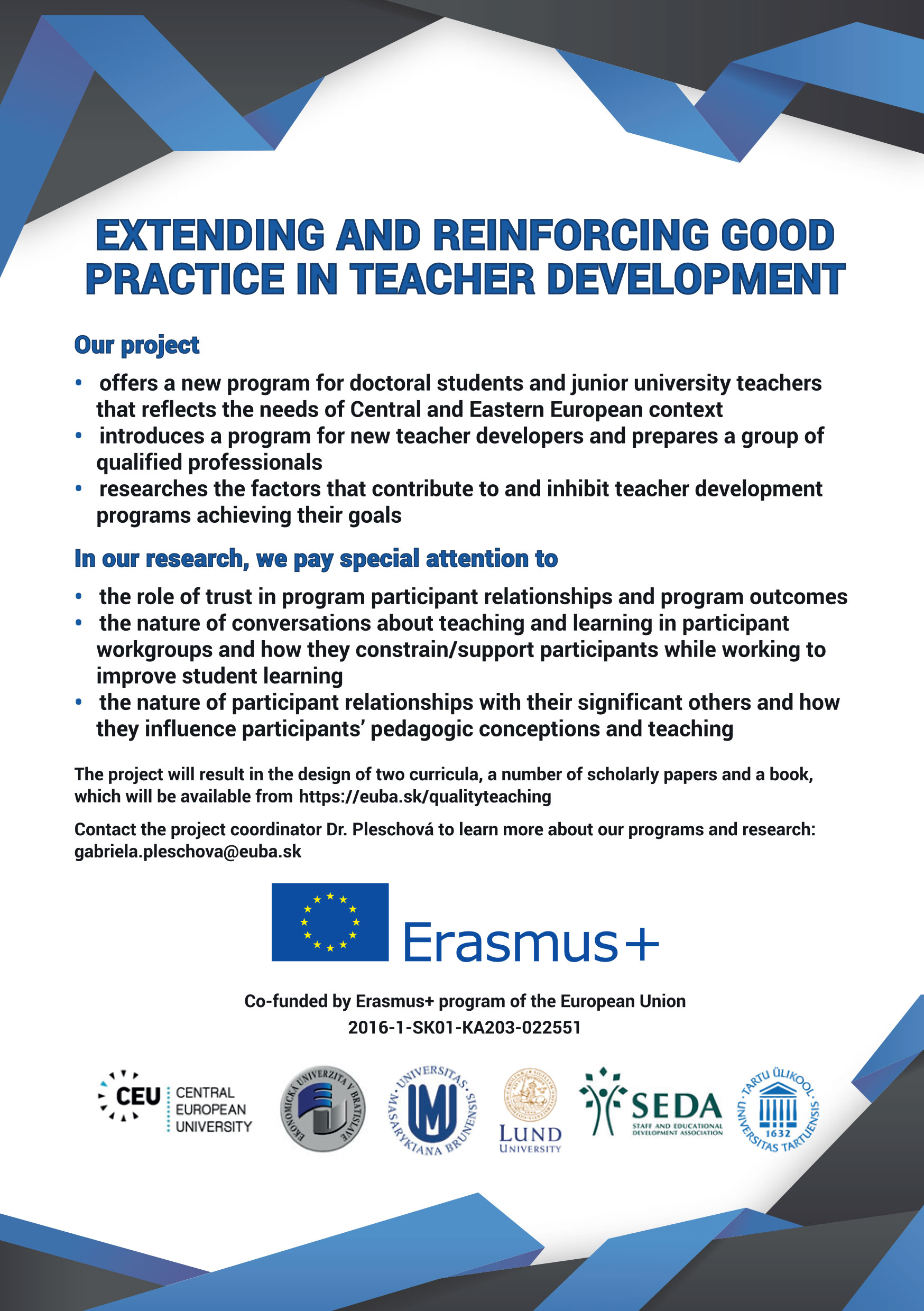 Acknowledgement: This project has been co-funded by Erasmus+ program of the European Union 2016-1-SK01-KA203-022551